"
That specific bill has some things that I think are going to be hurtful for business
" - Scott Rigell (Republican nominee for Congress, 2nd CD)
It's nice to know that Scott Rigell has his priorities straight, caring more about Wall Street than Main Street. I'd love to hear Mark Warner, a better (and richer) businessman than used-car-dealer (and "cash for clunkers" beneficiary) Scott Rigell will ever be, respond to this ridiculous and unfounded accusation. Sadly, this is becoming a pattern for 2nd CD Republican nominee Scott Rigell. See
here for more
, and make sure to ask Rigell next time you see him, "why won't you answer a simple question about the GI Bill for our veterans?" Thanks.
P.S. Is Scott Rigell another Thelma Drake on this issue? It's starting to look like it. Ugh. Fine, Scott Rigell doesn't do "impromptu interviews," but he can't even say that Jim Webb's GI Bill - which
passed
the Senate 92-6 and the House 416-12 (and was signed into law by President Bush 2 years ago, on June 30, 2008) - was a good idea? I mean, in all the time Rigell spends talking about why he can''t answer the question, he could have...well, answered the question! Heh. Anyway, maybe next time, someone should ask Rigell about his
acceptance
of "cash-for-clunkers" money, or why he refused to appear on stage with
Sarah Palin
(and Oliver North and George Allen). Maybe those topics will prompt him to be a bit more talkative. Or not. After watching this interview by
Vivian Paige
(good reporting, by the way), my conclusion is that 2nd Congressional District independent candidate
Kenny Golden
is a social libertarian -- government should stay out of the bedroom, whether it's on abortion or civil unions for gay couples. On economics, Golden seems to have a populist - and possibly environmentalist - streak, blasting the "greed and nothing else" of BP which might have "killed the Gulf of Mexico" and supporting more regulation on the out-of-control oil industry. On national security, Golden is clearly a hawk, favoring an aggressive stance in the "war on terror" and comparing the "Islamic jihadists" to the Comintern. Finally, Golden appears to be concerned with the deficit. All in all, I agree with
Vivian Paige
that Golden seems to be an "independent thinker."
It will be interesting to see how Golden's independent philosophy, combined with his military background, plays in the 2nd Congressional District this fall. Can he pull from the left and the right, or will this former Virginia Beach Republican chairman appeal more to Republicans and GOP-leaning independents? Most importantly, perhaps, will Golden have the resources necessary to garner more than a few percentage points in November? The answers to those questions could very well determine whether Rep. Glenn Nye returns to Congress next January.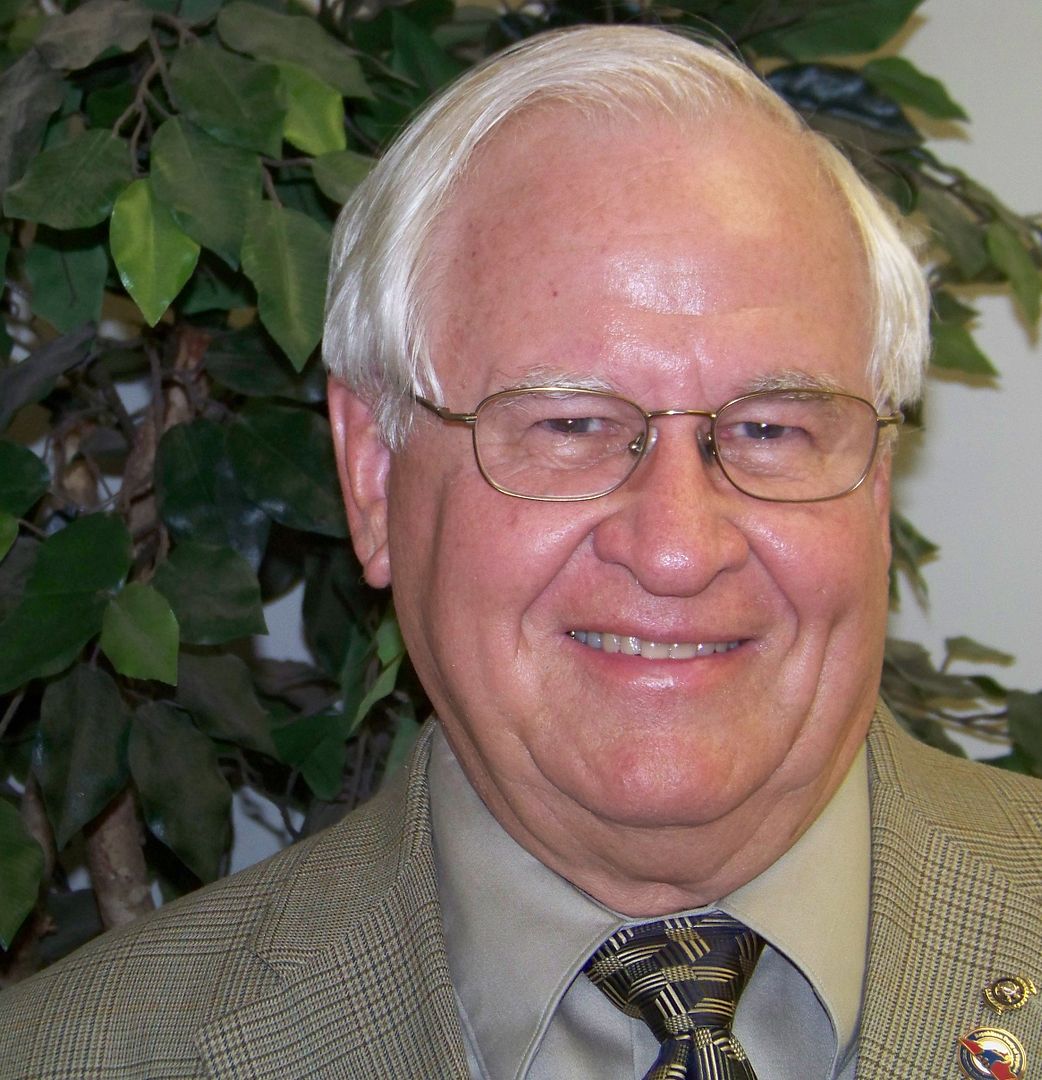 Virginia Republican Party Chairman Pat Mullins sees the opportunity for Virginia to help "take our country back." At the monthly meeting of the Virginia Beach unit last evening, he called for members to give money, work the polls, go door to door, and lick envelopes. He worked the Pelosi theme.
"This year we have the possibility here in Virginia of picking up two to four Congressional seats. That's ten percent of what we need to take our country back from President Obama and Nancy Pelosi." - Mullins
Referring to the second congressional district race, Mullins stated that Glenn Nye has gotten a pass for the last year. Mullins claims that Nye has been told by the Speaker of the House that if he needs to vote a certain way to keep his seat, he should vote that way. The message is clear and the message is pliable: the focus will be on Speaker Pelosi. For a Congressman like Tom Perriello the criticism will certainly be that he is Pelosi's lapdog.
"If he gets elected again, just as he was elected two years ago, his very first vote will be what his very first vote was the last time. And, that's to elect Nancy Pelosi the Speaker of the House. So if you all like what's happening in Washington, you like Obama's policies, if you like the way Pelosi ramrods stuff through that nobody else wants, then go ahead and vote for Congressman Nye (substitute any Democratic Candidate here) because he'll be voting for Nancy Pelosi as Speaker." - Mullins
That Mullins made the effort to attend the RPVB monthly meeting may signal that the party smells an opportunity. But is he also concerned about local unity after a contentious primary? The Republican candidate, Scott Rigell was not there; he is on vacation. The runner-up in the primary, Ben Loyola, was. While the 2nd Congressional District establishment candidate sits back and anticpates victory Tuesday, his opponents make every effort to attract voters at the margin. This Republican primary features two retired military flag grade officers, each trying to out Curtis LeMay each other. Only one of the six candidates hasn't "served."
Yesterday was a bit telling outside the weekly Virginia Beach Republican breakfast meeting. Apparently only one candidate's campaign considers the battle within the party still joined. The local committee chose a subject less controversial by featuring Philip Shucet (President/CEO of Hampton Roads Transit) inside. Good there is so much military experience among the aspiring nominees because this group crossed the Rubicon long ago in this campaign. Most of the others are focusing on supporters variously aligned with the local taxpayer alliance, libertarians, and/or tea partiers. And all of them, bar one, have spent much of the campaign trying to close with and destroy Scott Rigell, the McDonnell candidate. Meanwhile the committee's last chair, Kenny Golden has parted their company to run as an independent.
Bert Mizusawa has released a bevy of negative ads focusing on Rigell, prominently featuring the metamorphisis of rationalization offered for his donation to President Obama's campaign; from inspired by the campaign to trying to defeat Hillary. Ben Loyola has claimed the mantle of fiscal conservative, signing a no tax pledge and receiving the endorsement of the local tea party. The others are curious in their own right. It should be interesting to review the campaign finance reports on each and every one. Ed Maulbeck told Tony Macrini last week that the contributions have been flowing in of late; that to now there had been people "stuffing money in his pockets," but he had not made a concerted effort to raise funds. The one candidate that hasn't connected with the outliers is Jessica Sandlin whose resume actually seems to embody the much vaunted Republican "family values."
What is certain is that come Tuesday night, the Republican nominee will be damaged goods. Scott Rigell's campaign has been smart to avoid joining the fray. It has focused on his professional and personal accomplishments and the support of Bob McDonnell. But for most, bridges have been burned come a Rigell victory. And fuel will be added to the fire over the next two days. Tuesday night, the strident and motivated "conservatives" will not have a champion; or, Congressman Nye will face an opponent who stands at the fringe of electability. Read the Hampton Roads Tea Party fact sheet
on Rigell and see for yourself. This guy now claims to be a "conservative," but in the past he did the following un-"conservative" things.
*Gave $1,000 to Barack Obama's presidential campaign, because he "was moved by [Obama's] rhetoric and by the prospect of seeing a minority rise to the highest office in our land."
*"Before that, Rigell gave $1,000 to then-gubenatorial candidate Democrat Mark Warner, (source: VPAP.org) who went on to sign into law the largest tax increase in Virginia's history!
Does that sound like a fiscally conservative Republican?" (of course, that's a ridiculous line of attack on Mark Warner, but be that as it may, it's not going to be popular among the tea party crowd)
*"But it gets worse. In 2002, Rigell bankrolled ($10,000!) the YES Campaign- a failed referendum that would raise the sales tax of Hampton Roads residents (that's the 2nd district!). If passed, sales taxes in Hampton Roads would have increased by 22%!!!" Wow, this guy simply is NOT a "conservative" in the tea party mold. Period. In fact, based on this letter, it's hard to imagine how any tea partier could ever support him. That could, of course, kill him in the general election. Which is why, as a Democrat, I strongly hope that Scott Rigell wins the Republican nomination on June 8. Go Rigell! :)
P.S. "Loudoun Insider" of Too Conservative wonders if Bob McDonnell and Bill Bolling are "completely clueless or poorly served by staff" in endorsing Scott Rigell for the 2nd CD Republican nomination. LI wonders, "Did they know this donation history and chose to ignore it? Or did their staff simply do no vetting of this guy?" Good questions. Vivian Paige has the full story
.
In brief, presumptive 2nd CD Republican nominee Scott Rigell said he "was moved by [Obama's] rhetoric and by the prospect of seeing a minority rise to the highest office in our land." Does that sound like a conservative Republican to you? What will the Tea Partiers think? We'll find out on June 8th.
By the way, I also find it amusing that Rigell says he "supported Governor Romney's bid for the nomination because his values match mine." Must be Romney's "values" like "socialized medicine" in Massachusetts. Heh.
Verrry interesting
.
... Scott Rigell, a local auto dealership owner with long ties to the Pat Robertson elements of the Christian Right. Perusing Rigell's campaign website it looks amazingly much like Bob McDonnell's did and even talks about " I WILL SERVE EVERY PART OF OUR COMMUNITY." But on closer inspection, it be comes clear that Scott Rigell will serve you only if you belong to a particular part of the community. And gays clearly have no place in that community. Repeated requests for a clarification of Ridgell's position on ENDA and DADT repeal have gone unanswered. Equally telling, the page on his website dealing with "family values" is something that The Family Foundation might have written (who knows, maybe it did)...
Also,
here's Rigell speaking
at a Tea Party event (he misspells the word "anniversery" in the title) and basically declaring himself to be a Tea Party candidate. That's fine, but then why is he running as a Republican and why is he pretending to be a moderate and not another Ken Cuccinelli? Quick, someone ask Rigell if he thinks President Obama was born in the United States or whether global warming is real. The answers should be fascinating.