Home
Tags
Virginia Senate
Tag: Virginia Senate Heard on the RPV GOTV fly-around: count these as the items going to the head of the list should the Republicans take a majority: State pension "reform;" "Right-to-work" constitutional amendment; and, state enforcement of federal immigration laws. Delegate Bob Bell (R-58th) delivers the message in Charlottesville today.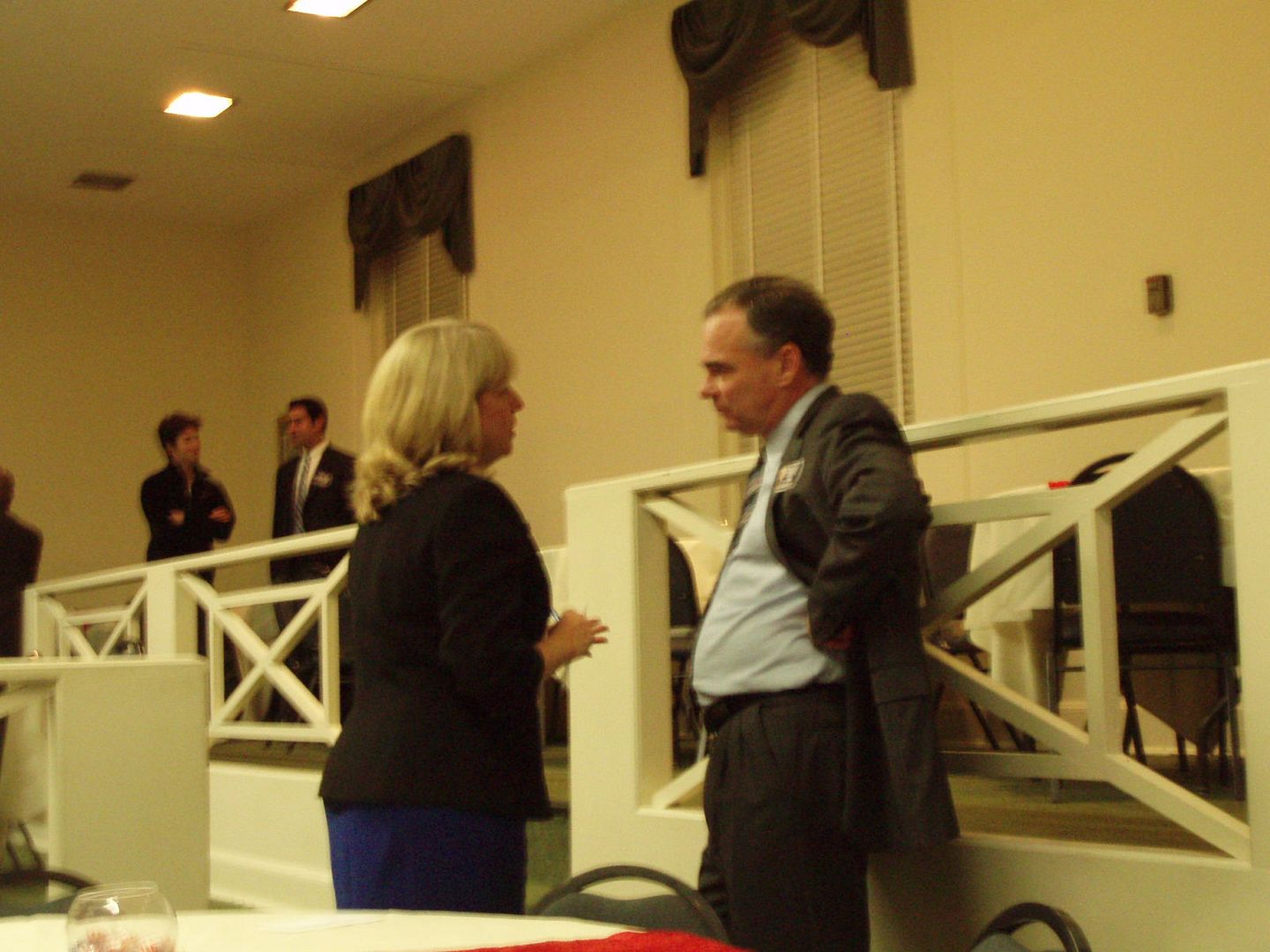 What a Democratic majority means to Governor Kaine is balance. Not to give short shrift to the House and local races, he believes that races like Ralph Northam's are essential to maintain sane government in Virginia. That's why he has made some 50 appearances on behalf of Virginia Democrats recently.
"Holding on to the Senate majority is the thing we've got to go after, hook, line, and sinker, tooth and nail, every minute, every hour , blood sweat and tears between now and next Tuesday." - Governor Tim Kaine
The former Governor offered some thoughts last evening at an event for Senator Northam (D-6th) about what we can do that will really matter and why what we do matters maybe this year more than most. From his perspective, right now in Richmond, the Democratic Senate is the balance. With a Republican Governor, Lieutenant Governor, and an Attorney General who is fighting against science, arguing climate change does not exist, fighting to turn back the clock as far as protecting employees on the grounds of their sexual orientation, that balance is essential.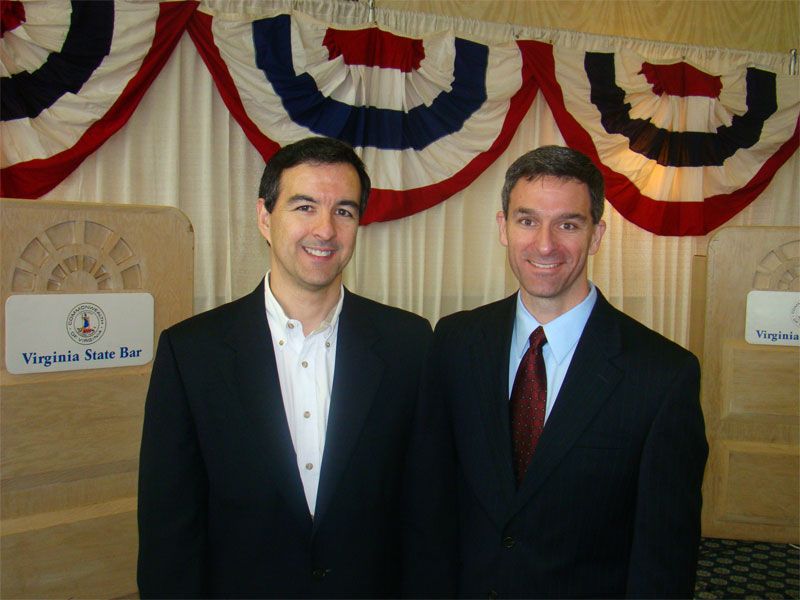 Myth plays a central role explaining the discontinuities of our experience. Ayn Rand's fundamental warning to check assumptions is often the first tenet ignored by her tea party disciples. Life by anecdote is so much more pleasant. The sky in Ben Loyola's world must be a pleasant azure.
One senses in Ben Loyola's quiet and gentle demeanor that his world view is very settled. The refined Virginia Beach Republican is an accomplished naval aviator and businessman. He's an immigrant success story. A regular at almost every Republican event in his now former district, he is most comfortable with those sharing his "conservative social values," calling himself a "Pro-Life, Pro-Family, Pro-2nd Amendment, Fiscal Conservative." It feels good to belong.
Senator Northam's opponent for the Virginia 6th isn't really running for the Virginia Senate; he is continuing his campaign for the U.S. House of Representatives. He doesn't really want to represent the 6th District; he has no substantial ties there but it was the only one handy. The filtered lens is everywhere in the candidate's life vitae and the focus isn't on the district's issues or Virginia's. There is no concern for the Chesapeake Bay, blue crabs, manufacturing and transportation on the Eastern Shore, or anything remotely essential to the constituency beyond his uncontested support of national defense. If he can find Mobjack without a GPS or even knows where it is would be a surprise. He strums the heartstrings of the tea party (and that tune plays in some parts) but at some point Loyola is going to turn and say, "Brian, we're not in Virginia Beach anymore."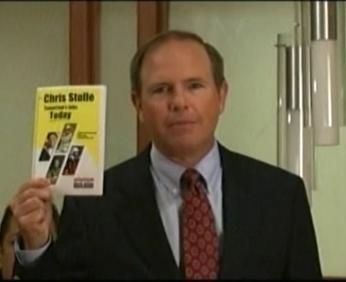 The Stolle clan boasts a crew of adequately accomplished attorneys who don't lawyer, a physician who doesn't much doctor, and private sector cheerleaders all nursing at the public teat. They may be planning to pull a hat trick in Virginia Beach that will distinguish that city for its low public service expectations.
It probably won't be at tomorrow morning's Virginia Beach Republican Breakfast that Chris will discuss Julian Walker's Virginian Pilot stories that he was considering a run for state Senate and that his brother the Sheriff, who will soon have his high three for a handsome publicly funded retirement, may want to join him there. Possibly Ken has decided to relocate ala Frank Wagner's now nixed idea to move to a Senate district currently represented by Senator John Miller (D). That could leave littler brother (also a Commonwealth employee, last I saw) a delegate seat somewhere. Maybe he can use Chris's house and run from the district he currently represents and where Chris probably lives most of the time. A lively crowd of about 130 jammed Ikon Sports Bar in the City of Fairfax on Thursday evening to celebrate State Senator Chap Petersen's annual Young Lawyers' party. The fund raiser attracted an interesting mix of plenty of not-young and not-lawyers, as well as many independents and Republicans, showing support for their Democratic Senator. Senator Petersen spoke briefly about representing the interests and concerns of the residents of the 34th District. Below are some photos of the crowd, taken by Catherine Read.
More photos after the "flip"