Home
Tags
Dorothy McAuliffe
Tag: Dorothy McAuliffe
Thanks to Arlington Democrat Stephanie Clifford for the video from this morning's DPVA Women's Caucus meeting. In order, the speakers are Delegate-elect Jennifer Carroll...
Katie Couric - "While at the Milken Conference in Los Angeles, I caught up with Gov. McAuliffe to discuss Trump's first 100 days in...
Appalling as usual from the Trump administration, as Agriculture Secretary Sonny Perdue comes to Loudoun County, Virginia to announce that "chools won't have to...
This morning, following State Senator Jennifer Wexton's entry into the race, the Cook Political Report moved Virginia's 10th CD into the "Toss Up" category. According...
Great job by Michelle Obama to a packed room at GMU in Fairfax. A few good quotes: *"It's not enough to just take a selfie". *"Virginia...
Great job by Dorothy McAuliffe!
Southwest Inaugural Ball
Heartwood: Southwest Virginia's Artisan Gateway, "Celebrating Local Artisans and Agriculture" - Abingdon, VA
Saturday, January 4, 2014 - 6PM
Inaugural Gala of Attorney General-elect Mark Herring
The Woodlands at Algonkian - Sterling, VA
Saturday, January 4, 2014 - 7PM
Hampton Roads Inaugural Ball
Half Moone Cruise and Celebration Center, "A Salute to Virginia's Veterans and Military Families" - Norfolk, VA
Sunday, January 5, 2014 - 6PM
DPVA Chairwoman's Inaugural Dinner
Location details upon RSVP - Richmond, VA
(Questions or to RSVP, Contact ChairDinner@vademocrats.org)
Monday, January 6, 2014 - 7PM
Inaugural Gala of Attorney General-elect Mark Herring
Richmond CenterStage - Richmond, VA
Saturday, January 9, 2014 - 7PM
Inaugural Gala of Lieutenant Governor-elect Ralph Northam
Virginia Museum of Fine Arts - Richmond, VA
Friday, January 10, 2014 - 6PM
Executive Mansion Open House - Richmond, VA
Capitol Square, Richmond, Virginia
Saturday, January 11, 2014 - immediately following the inaugural parade
Prayer Breakfast
St. Paul's Episcopal Church - Richmond, VA
Saturday, January 11, 2014 - 8AM
Inauguration Ceremony
Capitol Square, Richmond, Virginia
Saturday, January 11, 2014 - 12PM
Inaugural Parade
The parade will begin immediately after the ceremony - Richmond, VA
Saturday, January 11, 2014

Richmond Inaugural Ball
Verizon Wireless Arena at the Stuart C. Siegel Center - Richmond, VA
Saturday, January 11, 2014 - 8PM

First Lady's Luncheon
Thalhimer Pavilion, Science Museum of Virginia - Richmond, VA
Sunday, January 12, 2014 11AM - Monday, January 13, 2014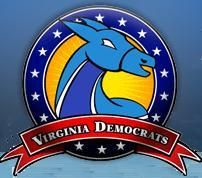 Former Senator Ken Stolle tells a tale that hints at Virginia Democrats' lack of savvy. It makes one seriously consider Thelma Drake's assessment that 2008 was simply the Democrats' turn. Insiders undeservedly expect deference from and take credit for grassroots efforts. Too many in DPVA circles are all about themselves.
Paul Lanteigne, who had his eyes on the position, approached Republican Stolle some years ago about making the Virginia Beach Sheriff a High Constable. A Sheriff who is also High Constable keeps the money collected during service of process. Other Sheriffs send that money on to State of Virginia. For Virginia Beach that amounts to almost $700,000 a year. Stolle never thought he would be able to get this initiative through the Senate because it was a presented bill and on scrutiny, he figured it would not pass due to the funding aspect. Stolle expected that he would be asked why he was carrying the bill and if his motive was challenged he was unwilling to be less than honest that it was about the money. Once the cat was out of the bag, he knew everyone would want a piece of the action and that would kill this and any future such initiative.
Frank Drew was the Virginia Beach Sheriff at the time. Stolle was the chairman of the Public Safety Subcommittee in the Courts and Justice Committee and as politics works, as a committee chairman carrying a bill, the Senate asks very few questions when a bill is presented. So he took the bill over to the House of Delegates and presented it to the Courts and Justice Committee. Kenny Melvin, a Democratic Delegate from Portsmouth, asked the question Stolle feared" "Ken, why do you want to make Frank Drew the High Constable of Virginia Beach?" Stolle thought, "Well, this is it," but just as he was about to explain, Delegate Ward Armstrong interrupted the proceedings sarcastically, "He wants to do it because Frank Drew has an ego as big as this damn building!" And Kenny Melvin pivoted off the witty jab with, "No need to say another thing, I forgot about Frank's ego." The bill passed out without further scrutiny. Later, upon the realization of the impact, Virginia Beach's Sheriff was made the last to be so designated.