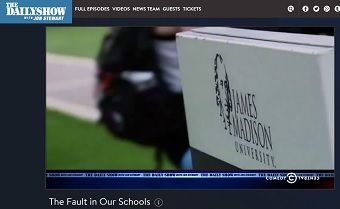 Now we have to wonder why this isn't on the JMU or, for that matter, the McAuliffe administration's radar. It's been a week now since
WHSV reported on the Sarah Butters sexual assault case
. More than 10,000 have signed the online petition for justice. Silence. Crickets chirping in Richmond.
This case is horrifying. But at least the woman has evidence...you know, video...At least this time the school cannot sweep this one under the rug...James Madison University is going to be the laughing stock of this country...WTF? Are colleges trying to incentivize sexual assault?
Okay, the U.S. Department of Education thinks there is a problem. We here at Blue Virginia think there is a problem. Over 10,000 people online think there's a problem. The student body President thinks there is a problem. A party to the investigation thinks there is a problem. But no one in those fine buildings in Harrisonburg or Richmond have the courage to come forward. Maybe they are waiting for Republicans to force their hands.
This is exactly how we handle sexual violence in America; until it's our daughters. But of course, then it's too late. Just like the response to this travesty.
Tonight was
WHSV's third installment in a series
indicting the James Madison University Administration for failing to take sexual assault seriously. Apparently the McAuliffe Administration fails to recognize the malfeasance that is evident or suffers the same hope that this will simply be forgotten.
Suspend and investigate the administrators now!
There is actually much more to be concerned about. Apparently Alger and his crew are completely unfamiliar with the characteristics and behaviors of sexual predators. Generally predators are serial violators. And when allowed to escape appropriate punishment are emboldened to continue, armed with more knowledge of the processes that might result in their apprehension. Predators are stalkers and sociopaths. If the JMU administrators believe that this was just a misunderstanding among friends who had too much to drink, then they are unqualified to protect the students in their charge. In fact, the behavior of those three men typifies that of a stalker who lays in wait for such an opportunity to present itself. It is very unlikely that this was their first or last such behavior. Every indication is that these men should be registered sex-offenders for the good of any community in which they reside. But JMU decided it is fine that they remain on campus despite the threat they present.
...with this verdict, myself, along with all the other females in the student body are torn down enormously. As a senior about to graduate in a few short weeks, I feel as though my last year has been tainted. I do not want to share a diploma with these three boys. I do not want to tell people I graduated from a school that thinks sexual assault and sexual harassment are acceptable. - excerpt from a letter to President Alger from a party to the school's investigation
Below the fold is the full letter to JMU President Alger from a friend of the victim that expresses frustration that the sexual assault of a student was taken so casually and dealt with so lightly. Like JMU advertises, "It's all about relationships."
There is an online petition demanding justice for the victim at change.org.
The
news that there will be a budget shortfall
should be no surprise.
It was predictable
and may be the real reason Republicans are pitching such a hissy over Medicaid: they need a smokescreen for their complicity in the McDonnell subterfuge. But it may be worse than at first blush.
Just a couple of weeks ago, the Wall Street Journal provided pessimistic reports regarding state and local government projected revenues from personal income taxes. This was followed by a column by Richard Ravitch that outlined an indictment of fiscal malfeasance across the country. Almost every example he provided should send a chill down our spines. It was as though he was focused on the McDonnell years in our state but there are cases in our local jurisdictions where you find the trail toward insolvency too. Unfortunately, Democrats are not squeaky clean.
Sounding the alarm, Ravitch asks aloud whether the current woes are cyclical or structural. Are they tied to the financial collapse of 2008 or are they the result of legislation that fails to safeguard sound fiscal practice?
Ravitch outlines the common practice of making contributions to employee pension funds that are insufficient to meet contractual and/or constitutional guarantees..."sometimes contributions are not made at all for years at a time." Everyone involved has an incentive to keep contributions low because the alternative is risk underfunding or face layoffs and/or benefit reductions.
The first and most apparent manifestation of trouble in Virginia is in the Virginia Retirement System. McDonnell and his comrades crafted a complicated fraud on Virginians and our employees. He even claimed that he had resolved the issue of unfunded obligations. That is a lie that will return to haunt.
"Some payments to pension funds are made with promissory notes rather than cash...borrowing to cover operating deficits." - Ravitch
If state employees had adequate representation, by that meaning a union, the issue might had been adequately addressed. Instead, McDonnell was able to write a ten year mortgage that will never be adequately repaid while continuing to pile up unfunded obligations for the system. Yes, eventually there was another lie perpetrated concerning employee contributions that established a basis for claiming resolution; this single malfeasance may be enough to eventually bankrupt the state, but it pales in comparison with inadequately funding Medicaid which is the largest obligation in almost every state. If you show up to vote with only your shiny new Virginia voter photo ID, you won't be allowed to vote
. Yep, that's right, despite the genius that is the Virginia General Assembly, a separate class of voters has been created; one that requires two forms of identification to vote.
I want to believe the Governor and the Attorney General can work this out and find the way to resolve it by issuing an executive order that requires the new photo IDs contain sufficient information to allow a voter to vote. As I discussed in an earlier post about this absolutely inane law, the code was crafted in an effort to suppress the vote through subtle intimidation. It isn't quite working out the way Republicans originally intended. The offending affirmation on the application for the ID appears to have been removed. But as of now, the new ID is insufficient to allow Virginia citizens their right to vote. They are also required to bring an item that shows they live at the address where they are registered. Of course, that is in the small print somewhere, someplace where it is not evident...until election day.
Though I am certain that appropriate scrutiny by federal authorities would invalidate such a requirement, that requirement is not stated in the code making this a fight that would probably carry on beyond this fall's elections. So despite my adamant opposition to this law, it is time to call upon Governor McAuliffe to make it less wrong. Issue an executive order that directs the new identification card contain sufficient information to allow one to vote. Operative word describing the identification card: "Voter;" NOT "photo."
Yes, this will increase the lifetime cost of the statute because some of these voters will move and will require a new ID. But that is the burden of poor legislation: a tax on our legislators' ignorance borne by us.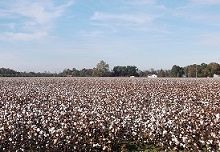 While Virginia exports of agricultural and forestry products approaching
$3 billion last year
is impressive, there is a downside. To a large extent, it is a function of geography and climate. Virginia has not positioned itself to take advantage of the bountiful harvest. Much more impressive would be sustainable jobs.
Bob McDonnell didn't make this happen under his watch. The convergence of conditions, largely out of human hands, did. And though you can claim that there is some correlation between this outcome and jobs, any additional employment is at the margin and highly susceptible to the vagaries of weather. So this is a moment when another man who told us he had a jobs plan, Governor McAuliffe, can step forward to show the world how to turn this advantage into something that can shield the state in the lean years.
As long as these products are shipped off to other places to be processed, ignoring the potential benefit resulting from jobs that are immune to weather, this portion of the economy will remain as vulnerable as any backwater that is content with shipping off raw materials for processing until they are exhausted. And then what?
It is the transformation of raw materials that creates wealth. In Virginia some of this does occur; sometimes due to force of circumstance. Hams keep and ship over long distances better than pigs, for instance. The grapes that we harvest are generally economical to grow because they reap a premium when transformed into wine. But we should not be satisfied when so much of the raw agricultural and forestry production in Virginia goes off to other lands where labor is rewarded for the potential that is unlocked there.
Production of end-products is not dependent upon Virginia agricultural conditions. If Virginia has a bad harvest as a result of drought or pestilence or whatever, there's always someplace else to find raw materials. If transformation of raw materials happens to be in Virginia, then the port continues to operate (and is potentially busier with the import of materials) and end product continues to be produced and sold. We are positioned to assist the sectors which are suffering misfortune to sustain them for the future good years.
So let's learn from this moment. We should all look forward to initiatives coming out of the McAuliffe administration that will leverage our great agricultural and forestry fortune. It certainly didn't happen under the other jobs governor. In February 2011, President Obama instructed Attorney General Eric Holder not to defend DOMA, and I believed we had jumped a major hurdle on our way to civil rights for all our citizenry. Don't Ask Don't Tell had been repealed in 2010. Then came the push by VP Joe Biden, and the President announced on May 9, 2012, he was in favor of marriage equality. Then in June 2013 we had the Supreme Court decision on DOMA, in which Justice Scalia foretold of state marriage bans being challenged across the country. Those lawsuits were filed, some have been heard before federal courts across the country and to date all have been found to be unconstitutional.
Last year during the Commonwealth's statewide elections, I repeatedly heard our candidates speak in favor of full and equal civil rights for all of the citizens of the Virginia including marriage equality. Newly elected Attorney General Mark Herring stood tall when he refused to defend Virginia's same sex marriage ban because he believed it to be unconstitutional.
While you must applaud the leadership on gift limitations imposed by the new Governor and Attorney General, they are largely symbolic. There are no specific penalties for policy violations. Only because this is an "at will" state are these enforceable. But what is a gift? Who is a friend?
As Bob McDonnell learned, you don't always know who your friends are. Thanks to an embarrassing amendment to the Virginia Constitution championed by Bob Marshall and his ilk, we don't even know when a spouse is a spouse (even though we really know). And while the order may have a chilling effect on corruption in the executive, for the legislature and judiciary it is business as usual.

...Travel that does not serve a "legitimate public purpose" falls under the cap, as do loans, lodging, meals, services, special discounts and entertainment unless it is a ticket to a Virginia school or government event.

Gifts from personal friends, private business relationships and family members are excluded from the cap. So are financial aid, invitations from an official or candidate to political events, tickets that go unused, gifts that are returned unused within 60 days, retirement gifts from government agencies, honorary degrees, awards from civic or religious groups and competition prizes. - as reported in the Washington Post
What is "legitimate?" A "scholarship" to attend an ALEC meeting? I have to tell you, someone who gives me, say, $100,000 is going to be my close personal friend and we are going to have whatever private business relationship they desire. As Richard Nixon once explained, you just can't place a value on some "gifts."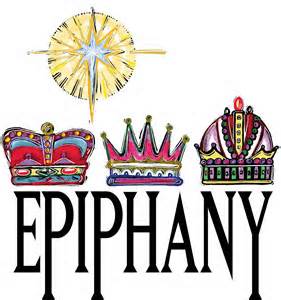 Welcome to the end of this twelve part series looking at the challenges, obstacles, and future possibilities of Virginia Democrats. Thank you for reading; you've made it to the final one! Check out the past entries here: Day One, Competitive Districts. Day Two, Turnout Problems. Day Three, Past Mistakes. Day Four, Downstate Democrats. Day Five, Unchallenged Incumbents. Day Six, Present Opportunities. Day Seven, Democratic Trends. Day Eight, Swing Voters. Day Nine, 2021 Redistricting. Day Ten, Independent Redistricting. Day Eleven, A Diverse Future. At the end of this diary is a poll on tomorrow's special elections, don't forget to vote!
On the twelfth day of Christmas, the Commonwealth of Virginia gave to me ...
Gold, frankincense, and myrrh?
Keep the gold, pawn it off for cold hard cash, because on this Epiphany, the three magi would be better off bringing money, messaging, and mobilization to Virginia Democrats.
Campaigns are fought on battlefields defined by demographics, candidates, random events and other factors that may be out of our control. But once the battle has been joined, victory belongs to the side that brings the three M's: money, messaging, and mobilization.
For three years we have heard that Virginia is enjoying budget surpluses. All the while, a series of gimmicks have been employed that will unravel during the years to come; some immediate, some long term. Terry McAuliffe would be well advised to determine baselines that provide context for funding obligations.
Ken Cuccinelli was right when he claimed that taxes would increase during a McAuliffe administration; what he failed to point out was that they also had consistently increased during the current administration and would under his own. The difference will be that Governor McDonnell was allowed to borrow against the future and underfund capital requirements, in effect levying the tax on his successors and generations to come. Cuccinelli would have done much more of the same. Such maneuvers by the coming McAuliffe administration will not be met with the deafening silence afforded the current administration.
Maintaining the Illusion of Surpluses
The Virginia Retirement System (VRS) "loan" amortization, the legislatively mandated 20% annual contribution deficiency, and total unfunded pension obligations
Education infrastructure maintenance, capitalization and re-capitalization underfunding
Transportation infrastructure maintenance, capitalization and re-capitalization underfunding
Positive growth of revenue streams; particularly from areas such as agricultural production where weather and markets are beyond the influence of state government but have had a good run
Terry McAuliffe should conduct an audit early on so that the inevitable future claims of fiscal malfeasance can be placed in context when the bills come due. This one must be much more honest than the audit by McDonnell's team which made claims like turning up over $100 million that had been "mismanaged" by the Department of Transportation during the Kaine administration (conversely, McAuliffe should make certain that operating funds and reserves have not been drawn down). No, this audit should nail down underfunded and unfunded obligations that are currently, to a great extent, off the books. Some will come due during the next four years; some will continue to grow otherwise unacknowledged until they explode with consequences similar to the Detroit pension crisis.
Wow! Talk about a total collapse; Virginia Republicans should start transferring money to local dog catcher races to try to hold onto power after next week's election. The
latest Washington Post poll
shows a blue tsunami coming down on the GOP. I've stopped worrying if Herring will win, he should, and have started asking just how high this tidal wave will go.