See below for just a sampling, from the past few days, of Virginia Republican extremism.
First, here are some photos of an event featuring far-right Rep. Louie Gohmert (R) of Texas (aka, "America's craziest and dumbest Congressman") in support of extremist/seditionist/bigot Rep. Bob Good (R-VA05), and also featuring good ol' VA State Senator Amanda Chase (see Video: At Mar-a-Lago, Former President Trump Says Amanda Chase Has "Done a Great Job," Pledges to "Be With [Chase]" in Her "Next Campaign";  Video: Campaigning For Extreme Candidate in FL, Amanda Chase Argues Trump "Is Now" President, Spews Out COVID Misinformation, etc.; Video: Leading Up to Censure Vote, Sen. Amanda Chase's Republican Colleagues Stand Up – One After Another – and Excoriate Her, Urge Her to Seek Help [UPDATED: Senate Votes 24-9 For Censure]; etc.).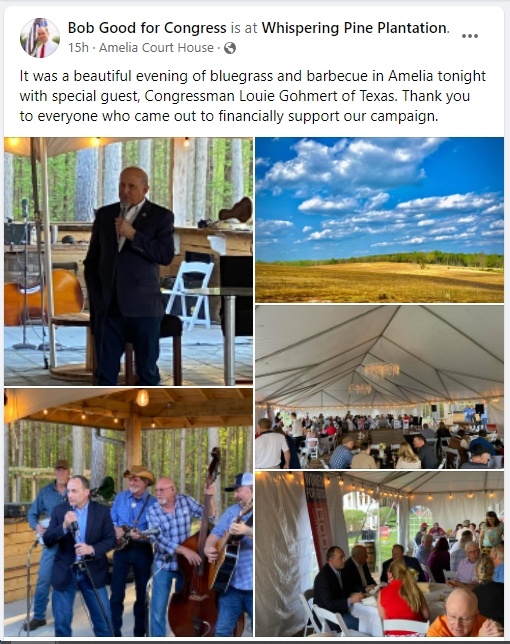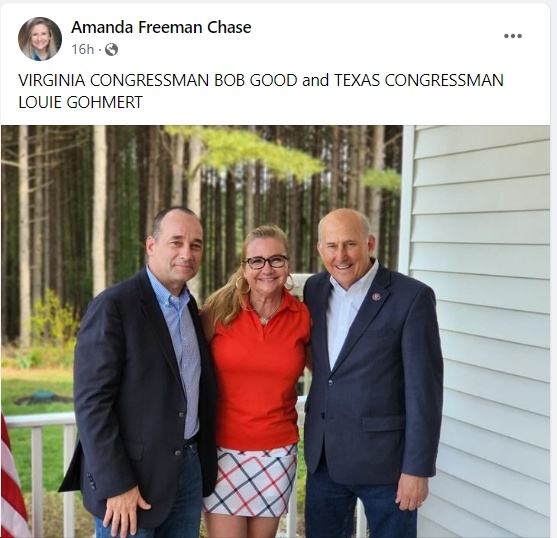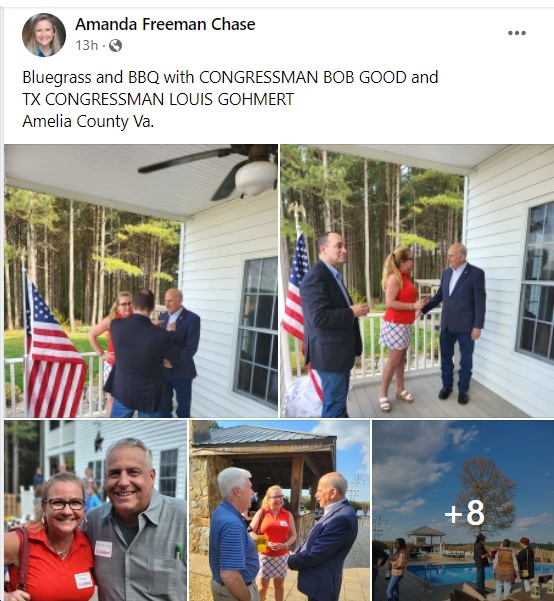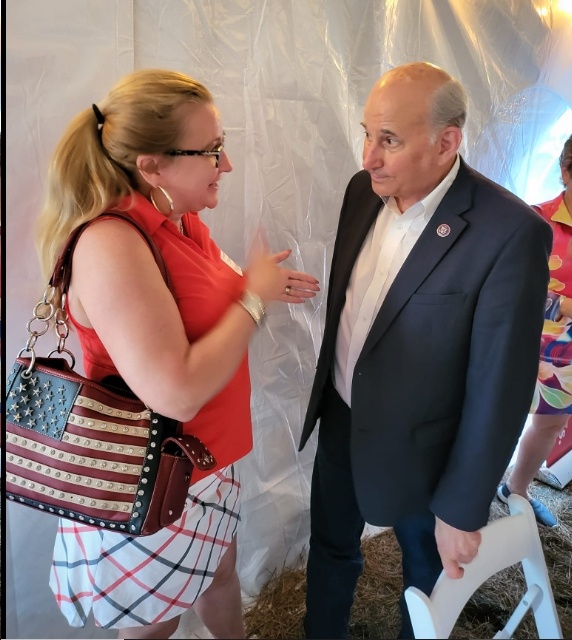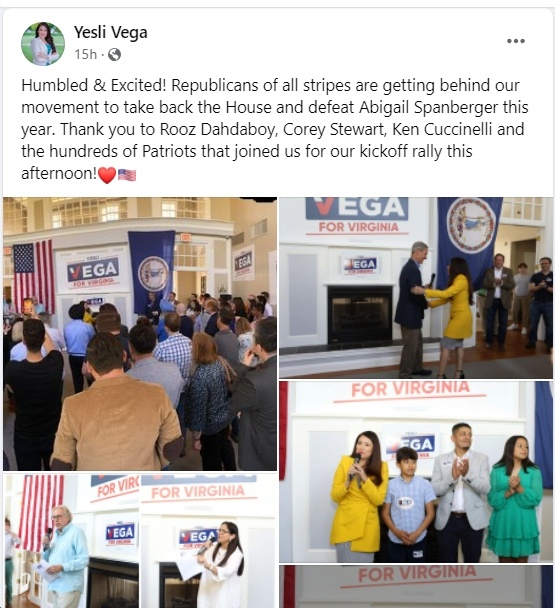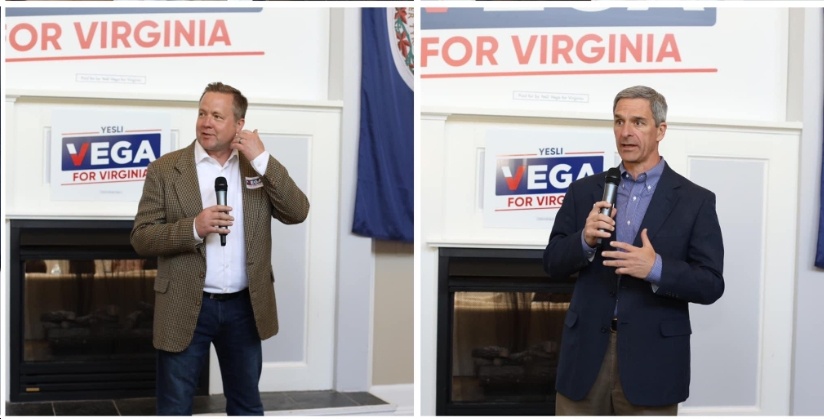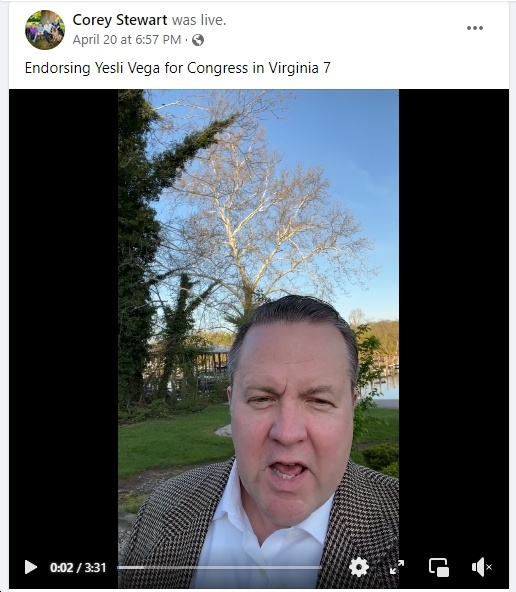 Another VA07 Republican candidate, State Senator Bryce Reeves (see Video: Unhinged Ad by VA State Sen. Bryce Reeves (R) Shows, Among Other Things, That Facebook Continues to Allow Wild Lies On Its Platform, Audio: Republican Virginia State Sen. Bryce Reeves Makes Sexist Comments About Democrat Amy Laufer , etc.) was represented at a forum in Prince William County by far-right Del. Nick Freitas (see Video: 2020 VA-07 GOP Congressional Nominee Nick Freitas Falsely Claimed "It's Definitely More Difficult" For Women to Get Pregnant From Rape, Video: Nearly Three Months After Election Day, Nick Freitas (R) Finally Concedes That He Lost to Rep. Abigail Spanberger (R-VA07), Nick Freitas' Closing Message: I Voted Against Kids with Autism, and I'd Do it Again, MISSING PAPERWORK: What Nick Freitas Needs to Answer for in the Final Week of His Campaign, etc.).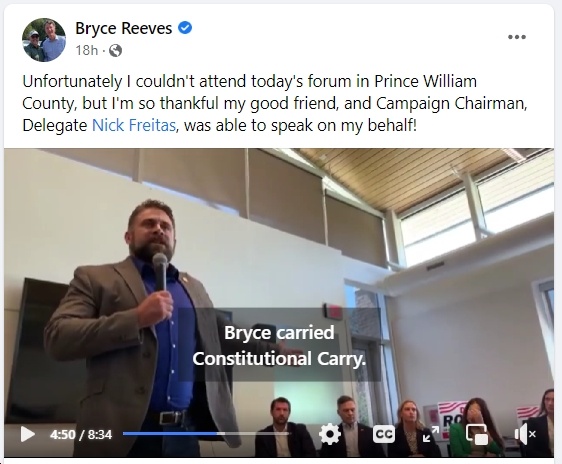 Now, check out VA10 Republican candidate Jeanine Lawson (see Video: Two Republican Prince William County Board Members Freak Out, Walk Out When Joint Meeting with School Board Turns to Subject of "Implicit Bias", Video: Prince William County Supervisor Has No Idea Who the Great African-American Sociologist, Civil Rights Activist, Writer, etc. W.E.B. DuBois Was, etc.) fighting against any gun laws at all, and also for a total ban on abortion (as well as embryonic stem cell research, certain forms of contraception, etc.).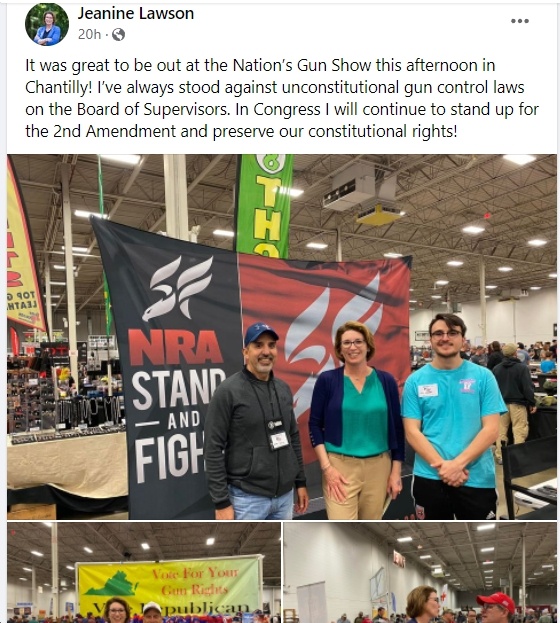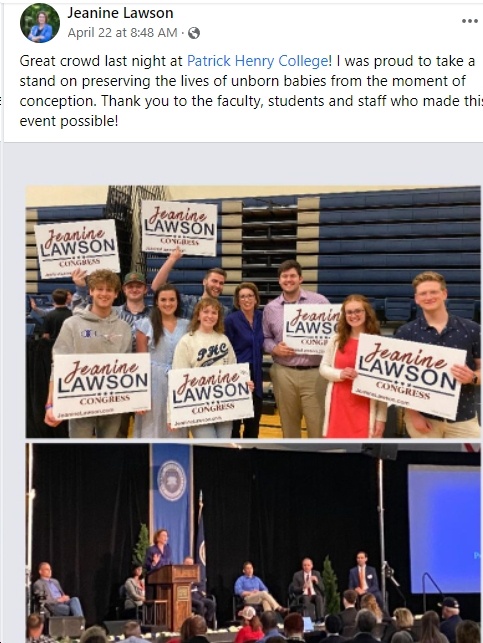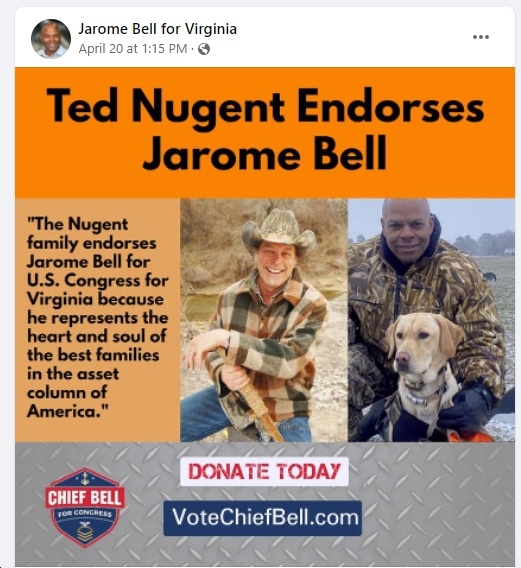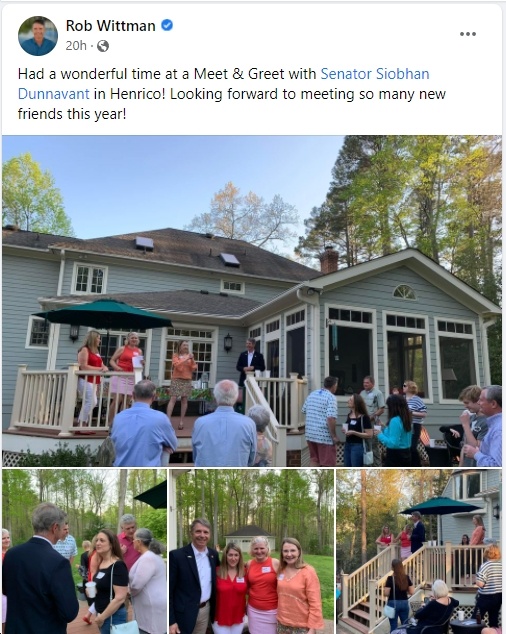 Dumbfounded that @JasonMiyaresVA thinks its ok for the government to shoot unarmed crime victims 4 times in the head when he's supposedly focused on violent crime, gun crime, being the "new sheriff in town" & VA's "Chief Crime Fighter" @SteveDescano pic.twitter.com/kxYFqnnpV1

— 🇺🇦Senator Scott Surovell 🇺🇦 (@ssurovell) April 23, 2022